And I didn't have to use a controller either
I've largely flown DJI drones for the past five years and have few complaints about the experience. They are some of the best drones because they're painless for first time flyers, since many of them are equipped with collision avoidance sensors, offer excellent video transmission range, and the video recording quality is outstanding. However, there are still people that would prefer something easier to fly — which is why the HoverAir X1 camera drone is the most fun I've had flying in a long time.
That's because it's simple to use and quick to start up. Unlike DJI and the other drones I've used, it takes me less than 15 seconds to start capturing content with it. That's tough to wrap my head around because oftentimes I would be forced to install new firmware each time I fly my DJI drones, along with the time needed to physically set it up and connect it to my controller. The HoverAir X1 ditches the conventions of drone flying with its pocketable size and quick startup.
You don't even need to register it with the FAA because it weighs 0.28 pounds, which is less than the 0.55 pound (250 grams) limit that's required for flying. All of this means that there are fewer barriers to flying it — and that's a good thing.
It was initially a Kickstarter campaign, but has since become available through Zero Zero Robotics' site for $349.
No apps or controllers to fly it
Every single drone I've ever flown required me to use a physical controller, but you don't need one with the HoverAir X1 because it autonomously flies on its own. Instead, there is a single button on the drone that lets me cycle through its various flying modes: hover, zoom out, follow, orbit, bird's eye, and custom/snapshot. Once a mode is selected, I simply press the main button on the top of the drone to get it started.
Its ability to fly without a remote controller or app means I'm able to capture content much faster, transfer them to my phone, and share on my social feeds. While there's a companion app that lets me tune some of the settings, I can actually connect it via USB-C to my laptop to grab the photos and videos I captured — so I don't technically need to run the app. This level of accessibility and ease of use is what makes this drone perfect for the average Joe.
Surprisingly good tracking and obstacle avoidance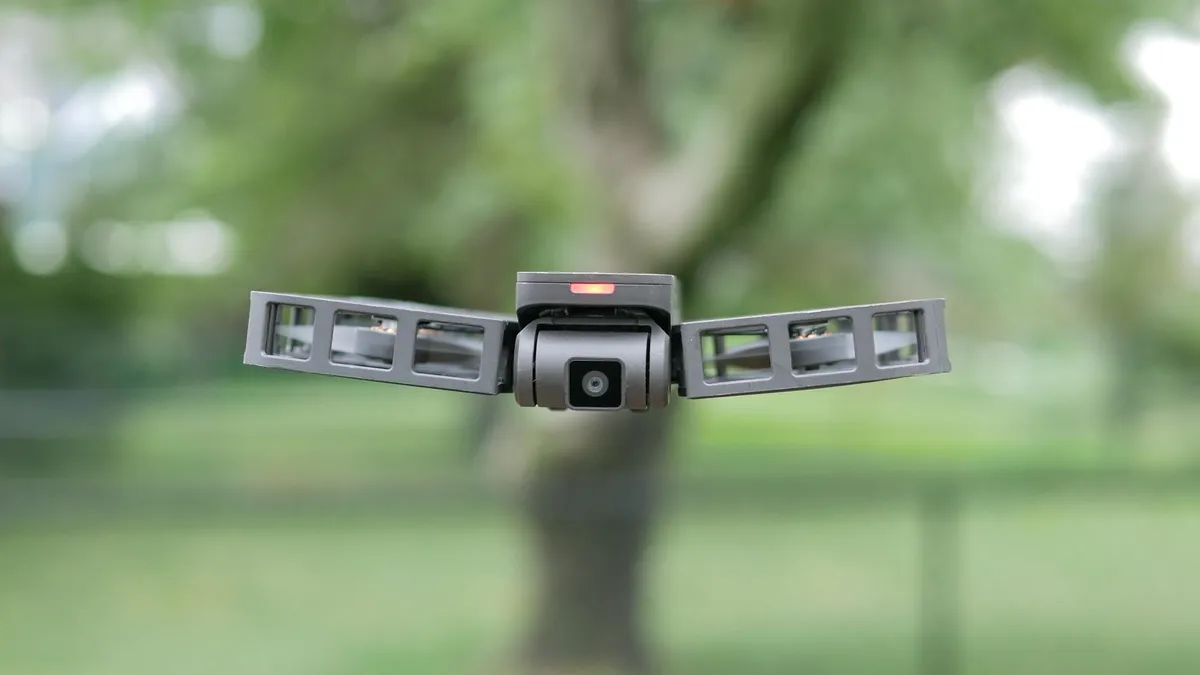 After flying it several times in follow mode, I realized it's like having an actual camera operator following you around. I'm impressed by how well it flew on its own and avoided potential collisions with obstacles in its flying path.
You can see from the video below how the HoverAir X1 manages to follow me around the office, which has some tighter corners and computer monitors to watch out for. I was surprised by its tight responsiveness at keeping me in the frame. The only hiccup was when I turned a corner and disappeared from the frame, where it hovered in place until I came back into frame.
Even when there were multiple people in its view, the HoverAir X1 kept its lock onto me — which is an impressive feat on its own. Outside, it did an even better job at tracking my movement around a tree with low hanging branches in my backyard.
It's equipped with this advanced VIO (Visual Inertial Odometry) technology and a ToF laser altitude positioning system, which worked together to follow me and avoid obstacles. Given its compact size, I didn't expect this level of avoidance.
Pocketable size without restrictions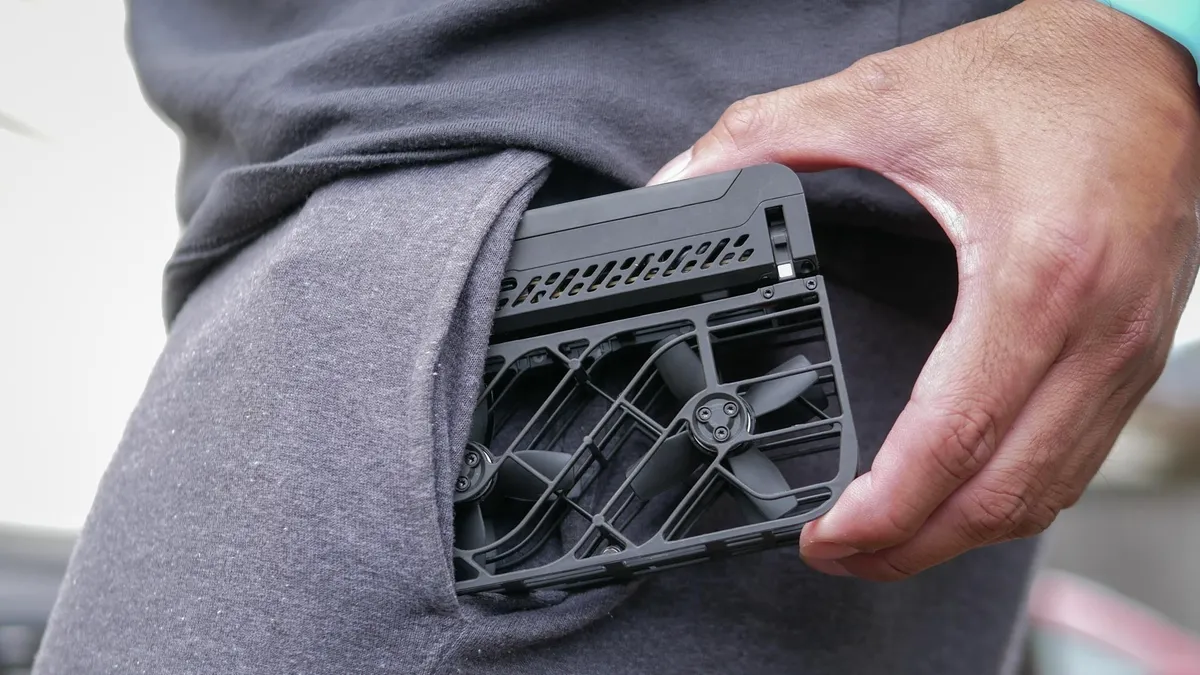 I'm all about traveling as light as possible, so that's another reason why the HoverAir X1 appeals so much to me. When it's folded, it can somewhat fit in my pockets — it barely takes up any room in my backpack. Paired with its 125 gram weight, it's not a burden carrying around like my DJI Mini 3 Pro that's at the cusp of that FAA limit of 250 grams. Not to mention the added weight of carrying the separate controller needed with the DJI Mini 3 Pro.
Sure, its video quality can't compare to what I get with DJI's drones, but I'm not looking for professional grade footage to edit and tweak later on. Instead, the HoverAir X1's maximum 2.7K video capture is best reserved for sharing on social media. I found details sufficient enough for it, despite its penchant for saturated colors and over-sharpened details.
What you should know about the HoverAir X1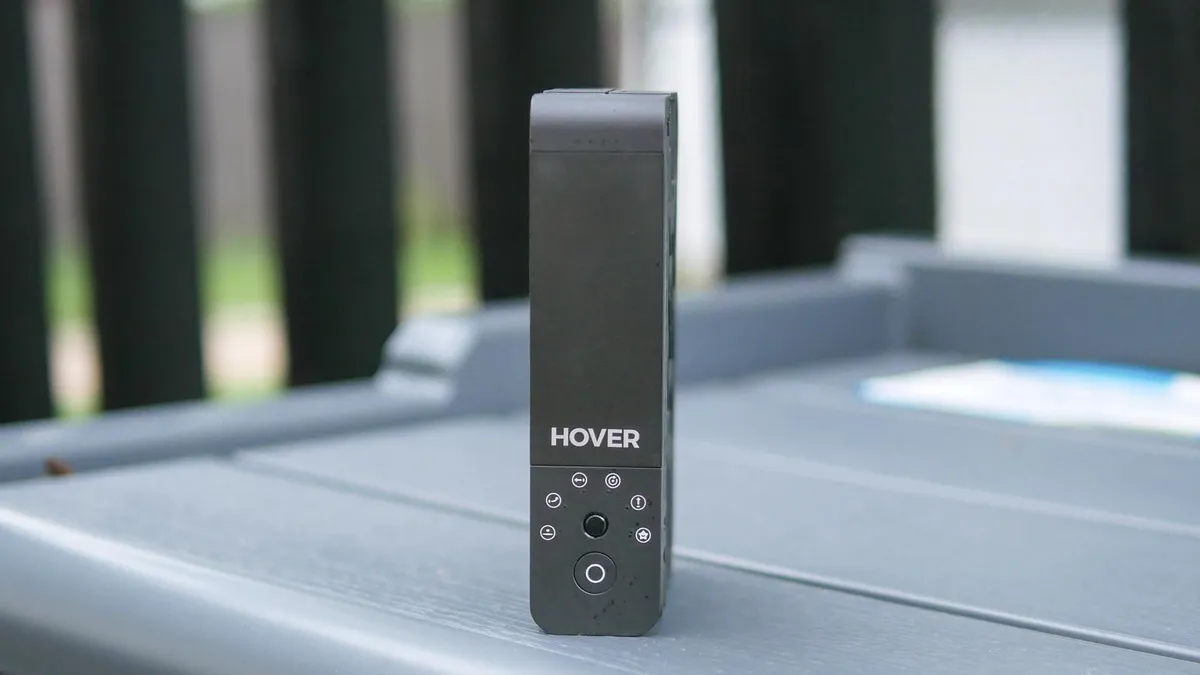 While I've talked about how it can fly all on its own, once you've flown it several times, you can actually unlock a manual mode in the Hover X1 app to fly it manually using on-screen controls. Additionally, I love how it can easily land by just placing my hand underneath it — without any fear of getting nicked by the propellers.
I've spent a lot of time talking about why it's been one of the most fun drones I've flown in years, but the toughest part about the HoverAir X1 is its $349 cost. It's certainly a step above other toy drones you'd find at those toy kiosks in malls and shopping stores, but the price almost puts it in the same category as DJI's entry-level drone — the DJI Mini 2 SE, which costs $339.
Even though the HoverAir X1 can't match its video quality and creativity control, I can see how other people would gladly prefer its ease of use and compact design.
Original source from: https://www.tomsguide.com/features/sorry-dji-this-pocketable-folding-drone-is-the-most-fun-ive-had-flying-in-a-long-time