By Julie Strietelmeier / June 19, 2023 / Reviews / Camera, Drone / 16 Comments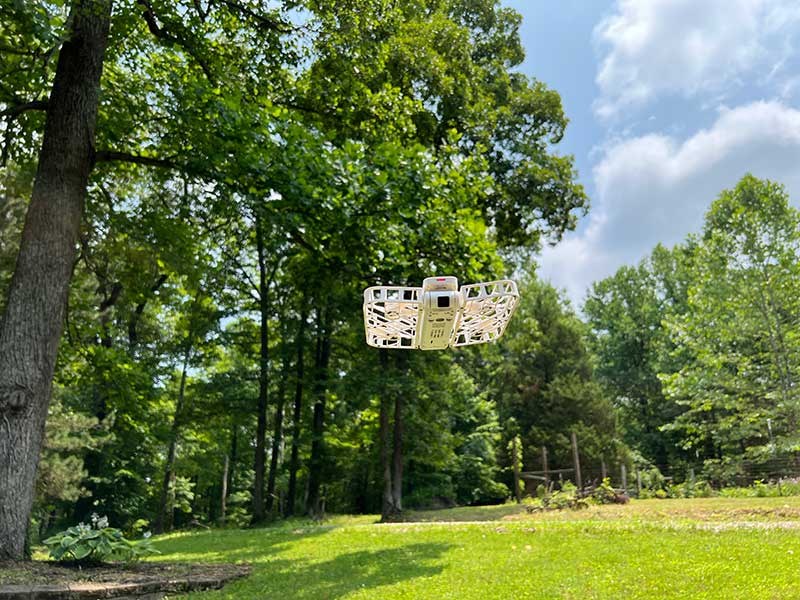 REVIEW – It is currently the age of the selfie pic. Many people enjoy snapping pictures of themselves doing epic things so that they can post them on social media to make their friends envious. Hey, there's nothing wrong with that, this gadget will let you take selfies to the next level. It's the Hover Camera X1 and trust me when I say that you're going to want one!
What is it?
The Hover Camera X1 is a small folding drone that can take video and snapshots hands-free.
Tech specs
Camera: Video Modes: 2704*1520@30fps, 1920*1080@60fps, 1920*1080@30fps (HDR)
Image Size: 4000*3000(12MP)
Photo Format: JPEG
Video Format: MP4
Max Flight Height: 15m (~49ft)
Real-time view transmission distance: 30m (98.5ft)
Battery Capacity: 1050mah
Battery Time: About 20 intelligent flight shots per charge
Battery Charge Time: 35mins-100% (With charging dock) 55mins-100% (With X1 onboard charging)
Storage: 16GB/32GB
Image Stabilization: Mechanical (tilt) + electronic image stabilization (EIS)
Adjustable Gimbal Range: -90°~15°
Dimensions(L×W×H): Folded: 127mm ×86mm ×31mm, Unfolded: 127mm ×145mm ×30mm
Weight: 125g (with battery)
What's in the box?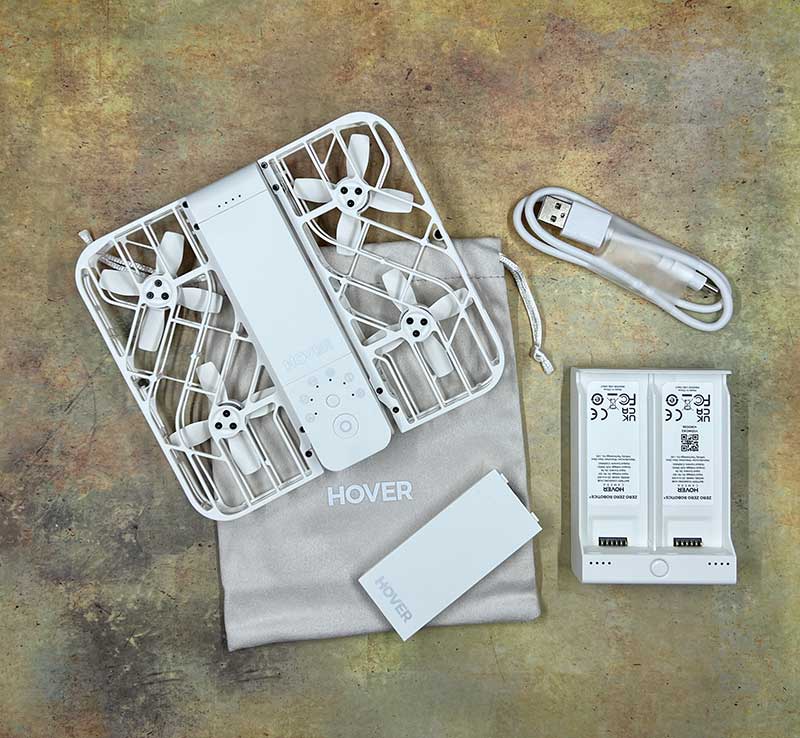 Hover Camera X1
2 Batteries
Battery charger
USB-C charging cable
Manual
Storage pouch
Design and features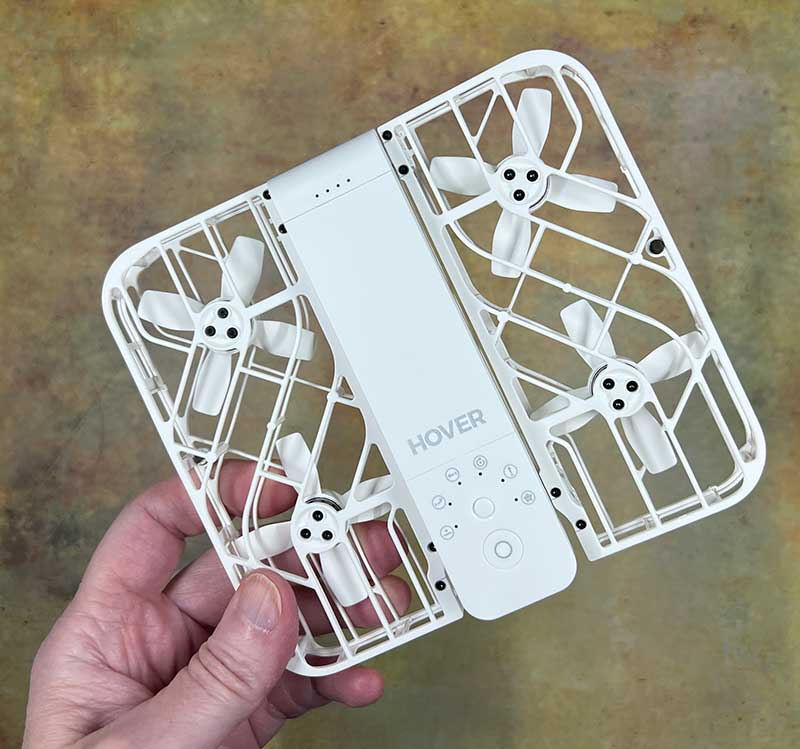 When it comes to drones, the Hover Camera X1 is tiny! It features a lightweight plastic cage that protects the 4 rotors (and your hand). The top of the X1 has 2 control buttons and a variety of status LEDs. The largest button is the power button and the smaller button is the mode button. The semi-circle of status LEDs lets you see which mode the X1 is currently set to. There's also a line of LEDs that show the current battery level so you won't be surprised when it's time to swap batteries.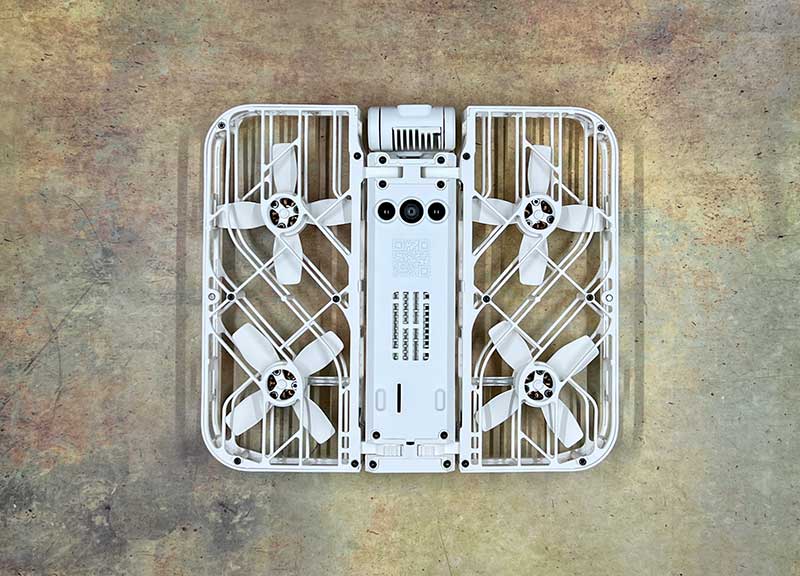 The bottom of the Hover Camera X1 sensors so it can accurately land and know where it is in space.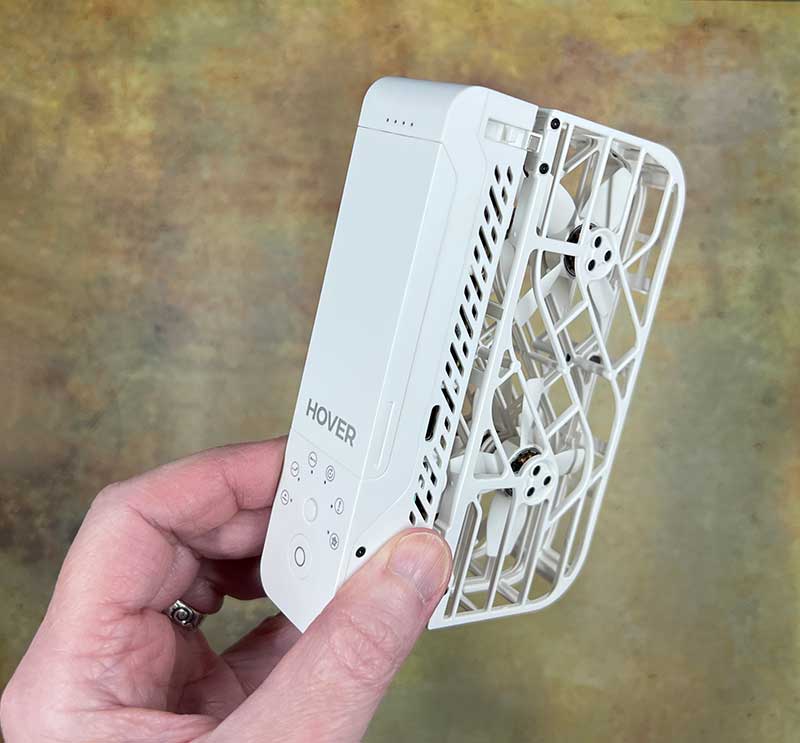 The cool thing about the Hover Camera X1 is that it's small, but it folds in half to make it even smaller for storage.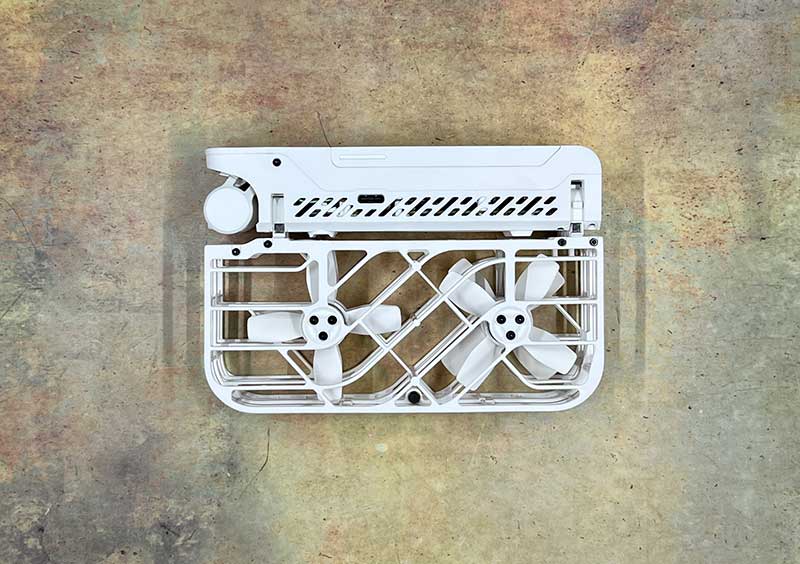 When you fold the X1, you will see that there's a USB-C port. You can use this to charge the battery while it's attached to the camera/drone.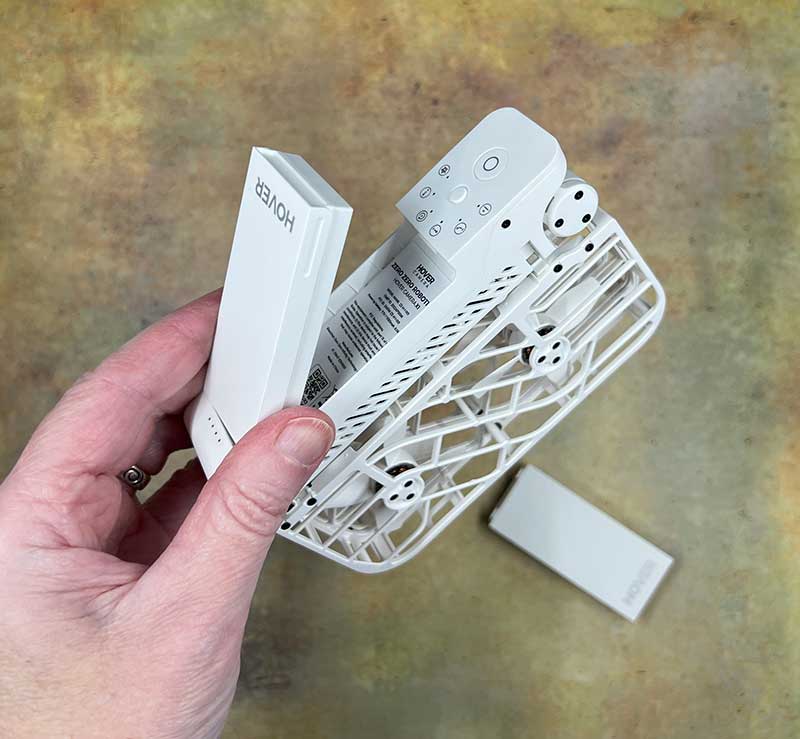 The battery is easy to insert and remove. You get 2 batteries in the box which is really nice. From my testing so far, I have found that the battery life of this little drone is really good. But it's nice to have an extra battery in your pocket for a quick swap if the need comes up.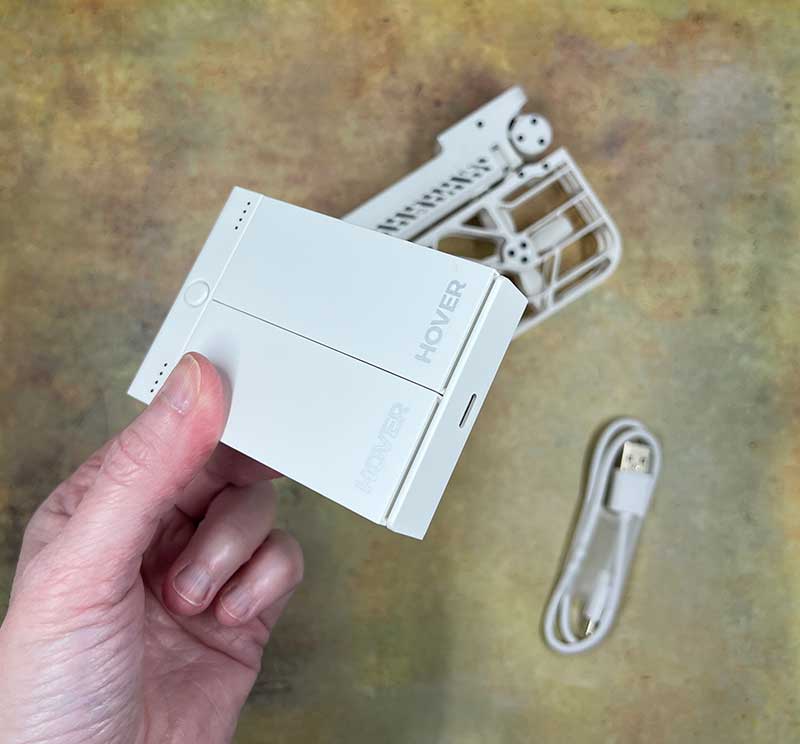 While you can charge the battery right through the camera, it's nice that a stand-alone charger is also included. And even better is the fact that this charger can charge both batteries at the same time.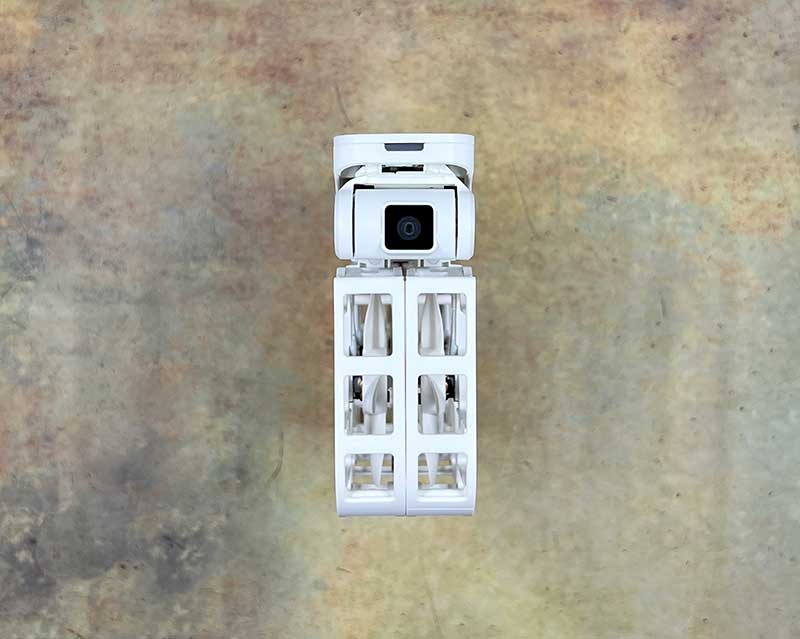 The image above shows the camera and the status LED above it. The camera on the Hover Camera X1 rotates so that it can capture pics and video at different angles including straight down.
Let's fly the Hover Camera X1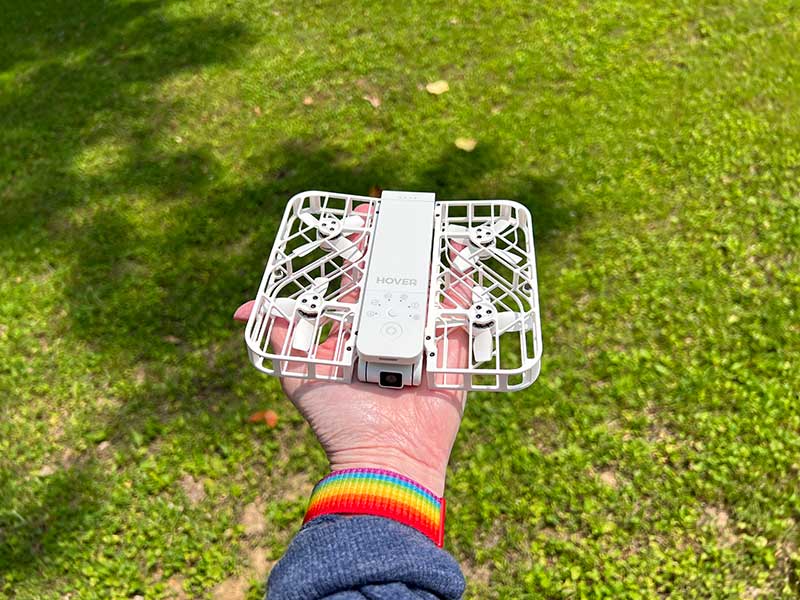 I've reviewed quite a few drones over the years and I have to say that the Hover Camera X1 is the easiest one I've ever tested. It's a breath of fresh air not having to do weird calibrations or figure out different button sequences for take-off and landing. Basically, all you have to do is charge the battery, hold the power button down for a few seconds to start it up, and wait for the voice to announce which mode it's in (it remembers the last mode). Then you place the X1 on the palm of your hand with the camera facing you and press the smaller button to change modes or you just press the power button again to launch the camera. Yes, it launches right from your hand and no, you don't have to throw it in the air or toss it. It just takes off! It also lands on your hand!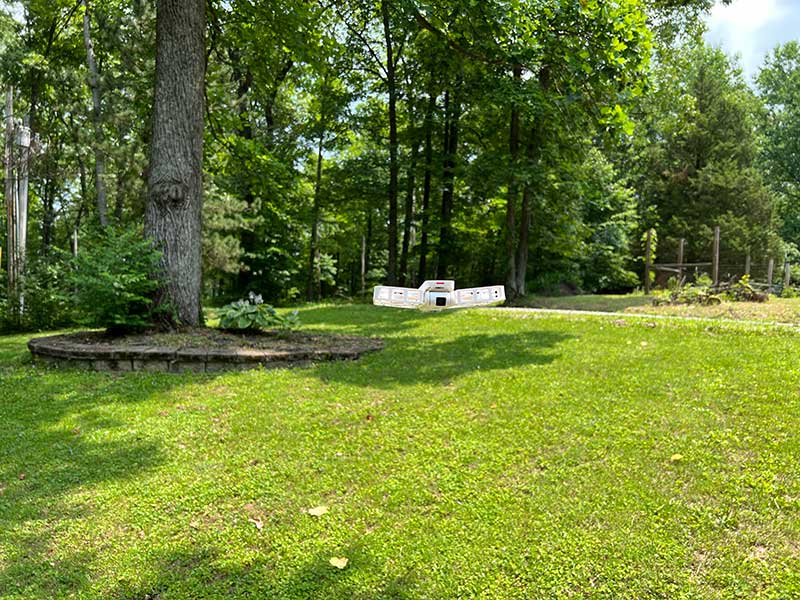 The X1 has 6 main modes that you can access by pressing the mode button. They include:
Hover – The X1 takes off from your hand and hovers directly in front of you as it captures video
Zoom out – The X1 focuses on you and then backs away and upwards
Follow – The X1 follows you and keeps you in the frame as it captures video
Orbit – The X1 flies around you as it captures video
Bird's Eye – The X1 rises vertically about 16 ft in the air
Snapshot – The X1 hovers and will take a picture when it detects that you're standing still

Advanced modes
Manual control – Using the app, you can manually move the Hover Camera around
Dolly track – The X1 will hover and back up as you walk forward or will come toward you as you walk backward
Hover app
The Hover app is just as easy to use as the drone itself. It has built-in tutorials and you can share your videos/pics through the app so other Hover owners can see them or you can save the content to your device. The app will also allow you to tweak the settings for each mode.
See it in action
I think the Hover Camera X1 has great image stabilization and it did an excellent job following me when I was on foot and when I was riding a scooter (watch the video above). It uses triple stabilization hybrid anti-shake technology which is a combination of mechanical (pitch axis) and electronic (EIS) stabilization, along with horizon leveling. It doesn't use GPS which is a good thing because it doesn't require calibration each time you want to fly it and you can use it anywhere indoors or outdoors. When the camera is hovering, it's rock steady with no drifting. It just works!
In addition to capturing video, it can also capture still images like the one below.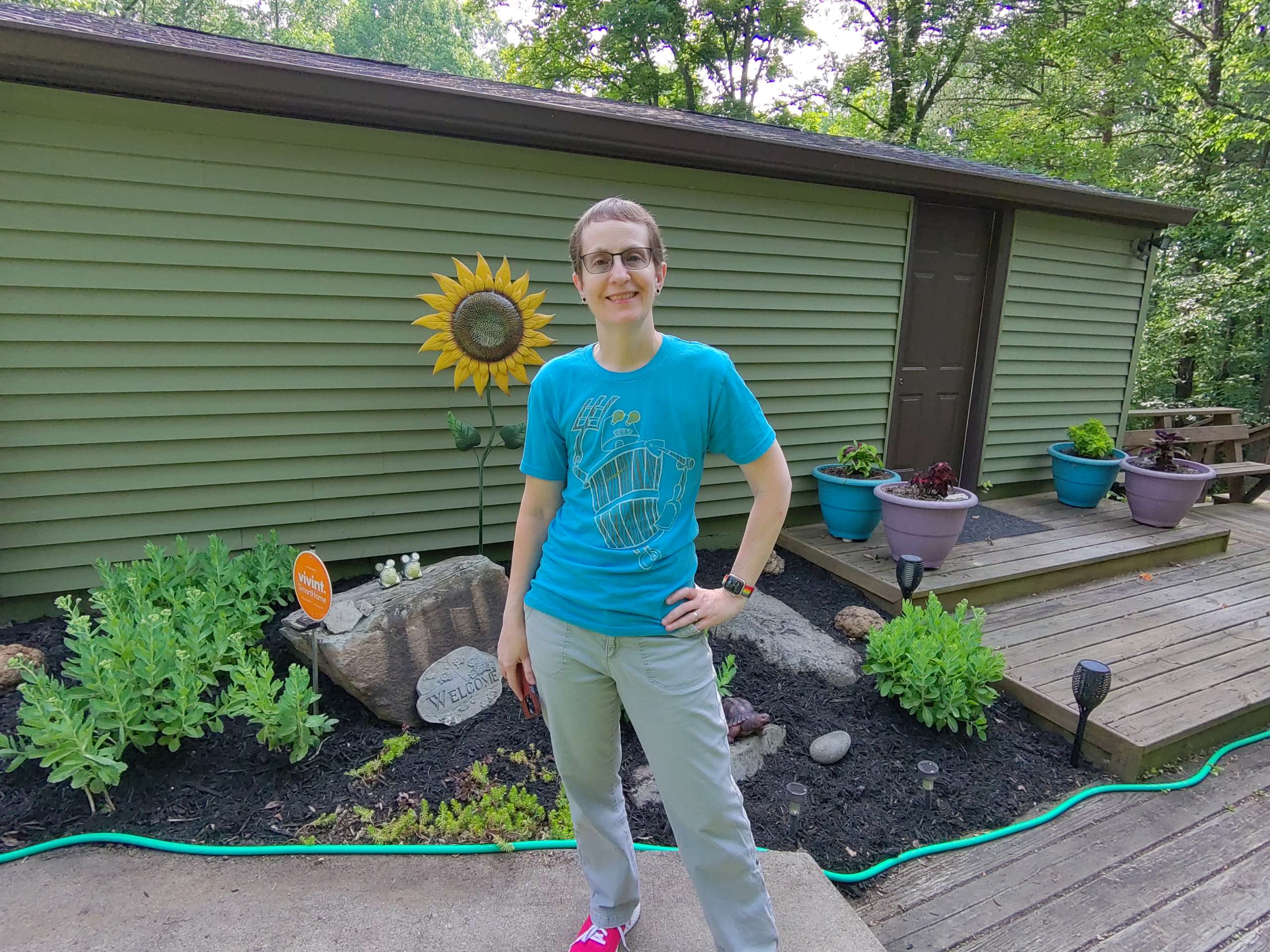 You can click the image above to view the full-sized version. This is right out of the Hover Camera X1 with no editing other than the file name.
What I like
Incredibly easy to use
FUN!
Portable
Great follow features
Good image and video quality
What I'd change
Include a hard case
A physical controller would be great
Final thoughts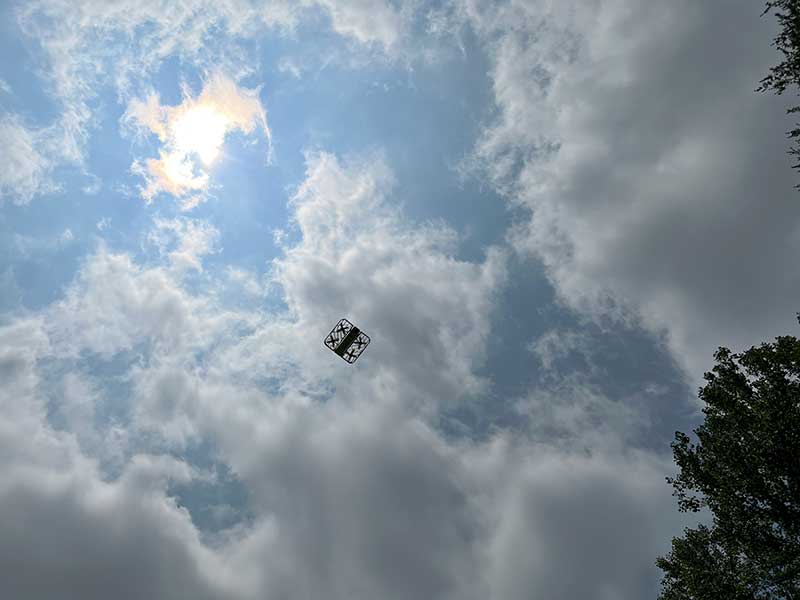 I can easily say that the Hover Camera X1 is my all-time favorite drone/flying selfie camera. It launches and lands with ease and it's so easy to fly because all you have to do is just have to press the button for the mode that you want and it does all the work itself. I think this camera would be the perfect travel companion for capturing fun video clips of your adventures or snapping pics of you and your significant other without having to ask someone else to take them for you. I look forward to taking the X1 with me on my next adventure.

Source: The sample for this review was provided by Hover Camera.